Recently, Dating app Bumble has introduced a new feature in the app. The application has now allowed users to to use in app voice calling and video calling. The feature which the company has introduced would be available for all bumble services. The feature allows the Bumble bizz users for making professional connections. If you want to make friends, Bumble BFF has also got this feature. The dating bumble has also got this feature.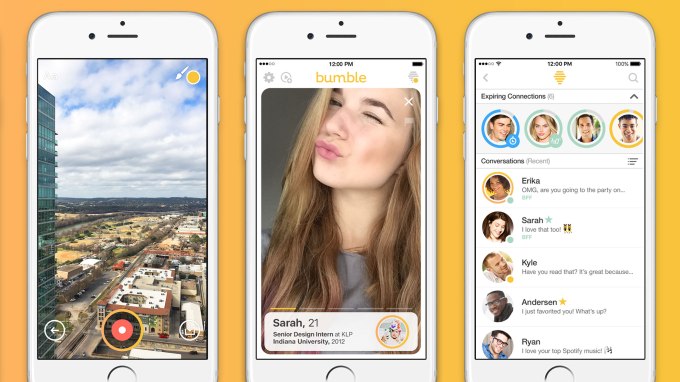 The option for calling will be available in the apps only when match will be found. The application has provided special rights for women which makes them able to call first to their match. The male users of the app would be required to wait untill they get the call from female users.
The company has introduced this feature in the app with intention that no user would be now required to share phone numbers to call each other now. If users unmatch, the other user would lose the option to make a call. When users had to exchange numbers there was no way to not get the call from other person when they unmatch.
The another app which allows such a feature is Badoo which is also developed by the same person as Bumble. Therefore it has the same feature already in the app.
datings apps are now introducing videos in the app in various ways. Some are allowingvideo profiles while some of them are allowing GIFs.
Disclaimer: All reviews are independently written and unpaid for, unless stated otherwise. All product names, logos, and brands are property of their respective owners.